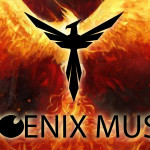 About
RASPUTIN BONES is a psychedelic electro jazz-rock and alt folk band founded in April 2020 by 2 American artists who are still in activity with their respective projects :
TEXMEX SHAMAN : a psychedelic rock and electro-jazz project based in Dallas (Texas), founded in October 2018 by Stephen Watkins ;
THE OASPM : an alt-folk and psychedelic-rock project based in Alabama, founded in 2012 by Jason Stevenson.
What is remarkable with RASPUTIN BONES is that, since their recent creation, their network's fan base doesn't stop growing (100 new weekly fans).
Now you can find everywhere their first release (5 tracks of mind-haunting psychedelic electro jazz-rock that you will enjoy to inject as your preferred drugs !
Be RASPUTIN BONES fan !
Get
3 months free
of Apple Music
Sponsored