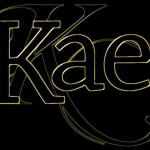 About
Kae releases double A-side singles "De Confrontatie"/ "Meat Is Murder"

Kae's own version of Meat Is Murder entitled "De Confrontatie" is her first release in her native Dutch. The original version first appeared on the eponymous album in 1985, produced by The Smiths. "Morrissey's music is a great source of inspiration for me. He's also my example when it comes to using music to fight animal suffering."
Her version of the original Meat Is Murder will also be officially released on October 9th.

"Dierenwelzijn is niet vertegenwoordigd in Nederlandse liedjes. "Meat Is Murder" is de song die in nationaal radioland niet gedraaid wordt en dat is een gemiste kans, want dit lijflied kan helpen te leiden tot het sluiten alle slachthuizen."
Get
3 months free
of Apple Music
Sponsored