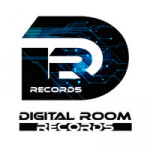 Do it for Life
Patrick G-Spot & Danky Cigale
About
Patrick G-Spot & Danky Cigale. 2 amazing Artists with a good Discography have now their Debut Release in Digital Room Records.

Both are very well known artists in the music scene and have releases with Stefano Prada, Jason Parker & Jenny Joao on big labels such as Mental Madness, KHB Music and Pulsetone Recordings.

Do it for Life is their newest production and this Track has a hugh tropical Groove, which can move masses around the world. The amazing voice goes into your heart ad touches your soul. And the Beat let your legs begin to dance when you hear this song. When you hear this song, you have a real good feeling.
Get
3 months free
of Apple Music
Sponsored