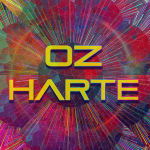 The Greatest Beauty I'd Ever Seen
Oz Harte
About
My son and his wife, like the music of a famous duo and asked me to write a song, in a similar pop vein for them.

I was inspired to write the lyrics after listening to a remix of Elvis' (Marie's her Name) His Latest Flame. Why? I don't know. I do not really know what stimulates inspiration.

This song features Segoyia, a talented musician from Portugal.
Get
3 months free
of Apple Music
Sponsored