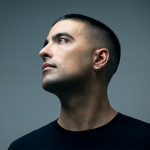 Sorry
Marios Laz Ioannidis
About
Marios Laz Ioannidis is an
Artist, Producer, Singer-Songwriter,
Multi - instrumentalist, Engineer.
His massive hybrid sound is a blend of Rhythmic & Evocative melodies, based on a combination of organic and synthesized elements.
"Sorry" is his new personal single.
Sorry is a song about finding closure, forgiving and moving on. Accepting responsibility for your part but drawing the line, for a new beginning, seeking a change in faulty patterns.