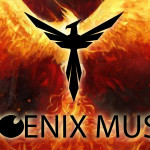 Dazzle Journey
ESSENTIAL PRODUCER
About
I started with electronic music from the early time of the famous Swedish music editing soft "Propellerhead" and a little midi keyboard.
I have been a sound engineer in Rome for many years, recording big orchestra and other music.
I immediately understood that every song is an history, a trip in my mind. Every song tells something about who produced that.
I continue with my idea of music regardless of mainstream fashion.
I am ESSENTIAL PRODUCER because I think that music borns from soul and need not so much gears and stuff to be written and so-called "made". I believe in good vibration and that's what I try to transmit you with my "Dazzle Journey".
Peace and love.
Get
3 months free
of Apple Music
Sponsored