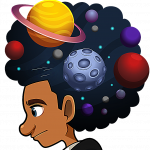 Rhythm & Vybes: Book 1
xDMWDx
About
R&V: Book 1 was released on May 22, 2020. It is the first installment in the Rhythm & Vybes series. You may choose your preferred streaming service on the right and enjoy!

You can follow us on any social platform we subscribe to @xDMWDx

If you would like to download the album please visit xDMWDx.com
where you can also show support, stay connected and buy merchandise.
Get
3 months free
of Apple Music
Sponsored